God's Lover (God's lover) is the fifteenth episode of Denma.
The title comes from the phrase of Minzy's Twitter profile God's Lover. This phrase isn't uses in 2017. In the fan meeting, on September 17, 2017, Time to meet god Yang, brother Yang, Mr. Yang was opened, the author said that, he was delighted to receive a his Twitter follow from Minzy, and at that time he had to prepare for the next episode after Pigear, so he named the next episode to God's Lover among the phrase in her profile.
In Volume 4, it's revealed that this is a unfolding drama about a self-righteous tyrant Dr. God (Goad), who's raving about love, and a ruthless conspiracy on the scale of an escaped planet.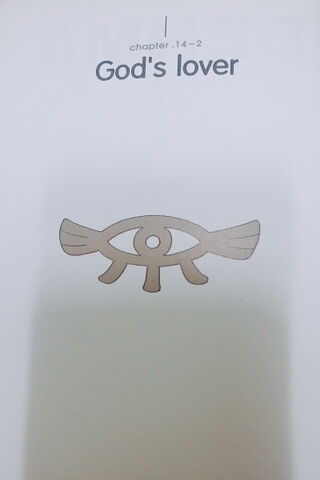 In Volume 5, it's contains a process in which a dead God (Goad) loses his physical body and lives in the network. Dr. God, who has become a god-like entity with all networks under his control. The lonely solitude still remains, but the infinite love is once again endlessly naive but a bit bitterly endless.
There's the frame story.
It has Bella, Thesis, Terra as its background.
Usually Silverquick story (Arcel) is come out in A.E. But this time it came out in the formal episode. And the delivery story starts at (13).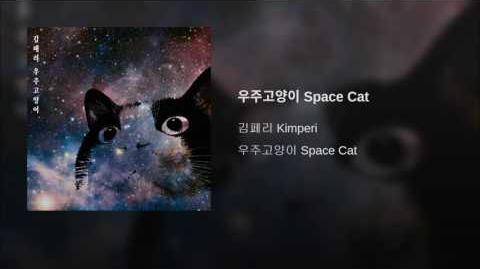 Peri Kim, who's former vocalist & guitarist of MAAN, and current singer songwriter & guitarist, he released the digital single album Space Cat on July 23, 2017, inspired by this episode. link (Korean) He released the room version (Korean) on August 30.
The song Soobin sang was later written the music by someone else. On September 30, 2015, a song written by a singer-songwriter, Kim Baram, influenced the author's lyrics and was uploaded to YouTube. And on November 13, 2017, this song was posted on Naver Music. At the fan meeting, on September 17, 2017, Time to meet god Yang, brother Yang, Mr. Yang, he says when he wrote the song lyrics, he thought that it was only a cartoon even though the author thought this is funny, but when he received the song made by the lyrics, he said he was embarrassed.
In (102), "God: I will... / Soobin: May, I... / God: Protect you! / Soobin: Love you." But original version writes that "God: I will... / Soobin: May you... / God: Protect! / Soobin: Love you." The author would have intended God's line and Soobin's line to be together. But this is translated like this because it doesn't fit the inversion of English.
According to the interview (Korean), the author said that he first thinks about the last scene where God flies over the city, and he serialized the God's Lover.
Here're the fan arts. link, January 26, 2015
Characters
Edit