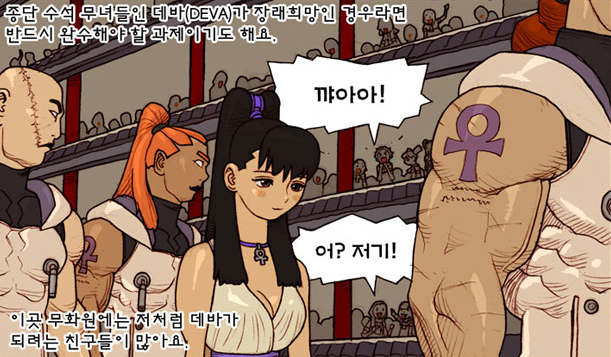 House of Dancing Flowers (무화원, 舞花園, Muhwawon / 舞花園, Mai Hanazono / 无花园, 舞花園, Wǔ huāyuán) is first mentioned in the Rami Record (2) (Korean, In Denma, it's (1)). And in Denma, it's first mentioned in the Sixteen (5).
It's the Pre-Deva temple and mission school. It's housing for priestesses.
In Rami Record, Rami is Pre-Priestess who's attending mission school, here, which is established by Church of Madonna.
Since the opening of here at this point, only two people have found Joshua's reincarnated body and become Deva. But nowadays they find Joshua's reincarnated body and don't become a Deva.
One of the Intersecting Spaces of the parallel universe, 3rd Great Delphys is a dedicated space for the pre-priestesses who begin this. Although the agency of the Holy visits is basically forbidden in here, Rami has mutual trust that goes beyond those principles. This is a bribe.
There's a kindergarten near here.
O hacked in to the intranet of here, so he find a prospective Deva, Nell's blog.
Pre-Deva, who haven't met Patron yet are resides in here.
Nell is the head of Z-Dragon's fan club at the here.
Muhwawon is old English version's name.